The Essentials of Outfitting an Overland Truck for Extended Off-Road Travel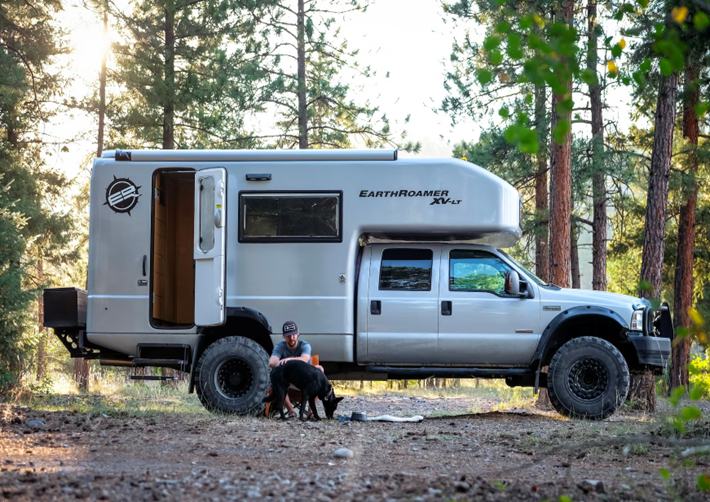 Are you prepared for the journey of a lifetime? Outfitting a reliable overland truck is the key to making sure your off-road adventure stays safe and exciting. But when it comes to equipping your vehicle for long-term off-roading, there are certain essentials that you should consider.
From capable 4×4 systems and enhanced suspension to extra protection and sleeping quarters, these are the must-have items when setting up a truck overland for extended off-road travel.
Suspension and Tires
Selecting the right suspension and tires for your overland truck is paramount when it comes to ensuring a safe and comfortable off-road journey. Investing in quality components will go a long way to ensure that your vehicle can handle any terrain you may encounter.
Opt for 4×4 systems with enhanced suspension, capable of providing a stable ride on rough terrain. Additionally, make sure to choose tires that are suitable for use on various types of terrain. A good tread pattern and robust construction will ensure that you don't get stranded in an unfamiliar landscape.
Recovery Gear
Make sure you are prepared for any situation when outfitting an overland truck for extended off-road travel. Recovery gear is essential and should not be overlooked. Investment in quality items such as a winch, shovel, and a set of recovery straps is essential.
A winch will ensure you can get yourself out of difficult situations, while a shovel can help clear paths, and recovery straps can pull your truck out of sticky spots. With the right recovery gear, you can rest assured that you won't be left stranded in unfamiliar terrain.
Storage and Camping Equipment
Storage space is essential! Invest in items such as roof racks and bed racks to provide additional storage space for your gear.
And you should make sure you have the right camping equipment. Choose lightweight, durable items that are designed for off-road use such as a rooftop tent. Make sure you have enough food and water to last through the journey and create a comfortable place to sleep in case of any unexpected delays.
Communications and Navigation
It is essential to have the right communications and navigation equipment for long-term travel. Invest in items such as a CB radio and a GPS device. A CB radio will allow you to stay in touch with your group, while a GPS device can help you navigate through unfamiliar terrain.
First Aid and Safety Equipment
When preparing your truck overland for extended off-road travel, make sure to invest in first aid and safety equipment. This includes items such as a first aid kit, fire extinguisher, and basic tool kit. These items can be lifesavers in case of any emergency situations that arise while on the road.
Spare Parts Including Filters, Fluids, and Spark Plugs
Having the right spare parts available is very important, especially for off-road adventures. Make sure you stock up on filters, fluids, and spark plugs to ensure that your vehicle is always in top condition even if something goes wrong.
Don't forget to check the air filter and fuel filter while you're at it — they will help your engine perform better and keep it running smoothly. Additionally, make sure all of your fluid categories are topped off, including coolant and motor oil. Always carry extra fuel for those unexpected situations where you may find yourself stuck in the middle of nowhere.
Final Thoughts
Outfitting an overland truck for off-road travel is an investment, and that's why it's important to choose high-quality equipment. Suspension and tires are essential for tackling various terrains, as are recovery gear and storage solutions. Don't forget about navigation tools, first aid kits, and other safety items that can help keep you safe while away from civilization.
Spare parts such as filters, fluids, and spark plugs should also be stocked up to ensure your car remains in good condition even during unexpected situations.
Consult professionals like Trucks & Moore in Augusta, GA if you need assistance making the right decisions when outfitting your overland truck. Shop our online store today!