Exploring Different Types of Bull Bars and Grille Guards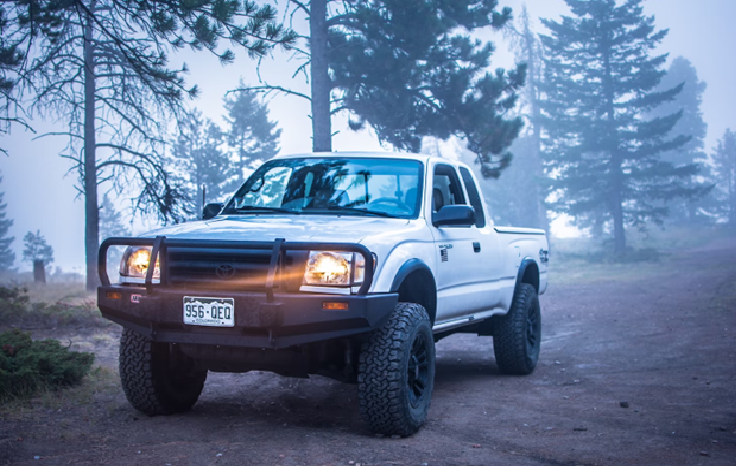 For anyone looking to upgrade their vehicle's performance and looks, truck accessories are a must. Of the available options on the market today, bull bars and grille guards have become particularly sought-after in recent years due to the extra layer of protection they provide for your truck's front end against collisions or any other accident-related damages.
With the abundance of bull bars and grille guards available on the market, it can be difficult to pick the right one. This guide will take you through all kinds of choices out there—their features, benefits, and how to select one that's perfect for your truck.
So if you're stuck trying to choose a suitable bull bar or grille guard for your vehicle—look no further.
Bull Bars
If you need additional protection and strength to the front of your truck, then a bull bar is for you! Bull bars are well-known among car owners because they can dramatically reduce damage during collisions or accidents. Manufactured from rugged materials such as steel or aluminum, here's an overview of some different types of bull bars available:
Single-Tube Bull Bars: Designed with a single tube of steel or aluminum, these bull bars provide essential protection to the front end of your truck. The perfect balance between affordability and durability, they are ideal for city driving as well as light off-roading excursions.
Double-Tube Bull Bars: Double-tubed bull bars are the perfect accompaniment for your truck when you're traversing difficult terrain. Constructed of either steel or aluminum, they provide superior protection to the front end and guarantee greater durability than single-tube models – making them ideal for off-roading adventures.
Triple-Tube Bull Bars: For ultimate protection of the front end of your truck, these bull bars offer a superior solution. Constructed with three tubes made of steel or aluminum, they are perfect for intense off-roading like rock crawling and mud bogging – though they do come at an elevated cost compared to other options.
Grille Guards
Adding a grille guard to your truck is an effective way to safeguard the front of the vehicle. Not only do these protective accessories absorb impacts in case of accidental collisions, but they also protect against potential damage caused by flying debris or other hazards on the road.
To help you decide which type best suits your needs and preferences, here are some options available:
Full Coverage Grille Guards: If you're looking for the most extreme protection, these grille guards are your perfect choice. Not only do they guard and protect your headlights and grille, but also cover the entire front of your truck – ideal for rough-and-tough off-roading conditions! Despite their costliness, if you spend a lot of time in tough terrain, they will be worth every penny.
Push Bar Grille Guards: Perfect for navigating both the city streets and light off-roading, these grille guards are a budget-friendly way to protect your truck's front end. In addition to covering the grille, they also safeguard headlights from scratches or chips. The value of having this robust layer of defense against unpredictable road conditions is invaluable.
Modular Grille Guards: For those in need of a cost-effective grille guard that can be tailored to fit your specific needs, look no further! These one-of-a-kind pieces are perfect for light offroading and urban driving alike. They provide more coverage than standard grille guards but at an affordable price point – making them a great choice for any truck owner.
Choosing the Right Bull Bar or Grille Guard
Selecting the optimal bull bar or grille guard for your truck involves numerous considerations. Here are some of the key elements to consider:
Material: When selecting a bull bar or grille guard, you have the option of either steel or aluminum. Steel is the most resilient material that offers superior protection but can be rather hefty and expensive. Conversely, aluminum is lightweight yet not as long-lasting as its heavier counterpart; however, it tends to come at an affordable price point.
Compatibility: To ensure the perfect fit for your truck, you must select a bull bar or grille guard tailored to the make and model of your vehicle. It is imperative that you choose carefully when selecting this important accessory—only then will it be able to perform its intended purpose.
Purpose: It's essential to contemplate the role of bull bars or grille guards before making a purchase. Do you anticipate doing serious off-roading? If so, select something more resilient and heavy-duty than if you're merely doing light off-roading or city driving. Keep in mind that there are always affordable yet less durable options available too.
Conclusion
Choosing the right bull bar or grille guard for your truck is an important decision, as it will provide protection against potential damage. Consider the material, compatibility, and purpose of the bull bar or grille guard to ensure you are choosing one that meets your needs.
Bull bars provide protection from impacts and are ideal for off-roading, while grille guards provide protection to the grille and headlights and are ideal for city driving or light off-roading.
Trucks & Moore is your one-stop shop for all of your truck accessory needs. We offer a wide range of truck accessories, including bull bars, grille guards, truck toolboxes, and more. With our extensive selection of high-quality products, you can enhance the performance and appearance of your truck while ensuring that it is well-protected.
Visit our website today to browse our extensive selection. We offer competitive prices and fast shipping, making it easy to get the truck accessories you need when you need them.
Shop with us today and experience the difference that high-quality truck accessories can make!