The Top 5 Truck Accessories for Every Vehicle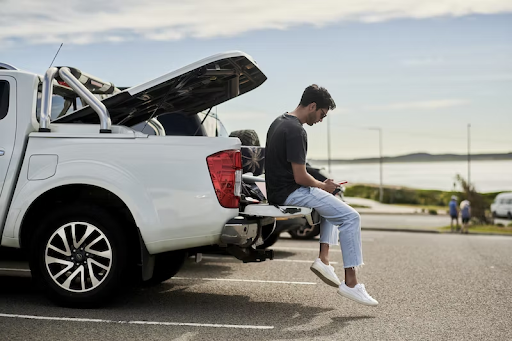 When it comes to adding style and functionality to your truck, the options are endless. From custom grilles to LED light bars, the range of accessories available for trucks have made upgrading your vehicle easier than ever before. In this blog post, we'll take a look at the top 5 truck accessories that every vehicle should have. From enhanced performance to improved looks, each of these accessories will make your truck stand out from the crowd.
Truck Bed Covers
If you have a pickup truck, you know the importance of keeping your cargo safe and secure. Investing in a truck bed cover is one of the best ways to do this. They provide superior protection against moisture, dust, and theft while also adding an element of style to any pickup.
They also significantly improve fuel efficiency and may even help reduce insurance rates. This is due to the improved aerodynamics and reduced drag of the truck.
With so many options to choose from – tonneau covers, rolling covers, retractable covers and more – it's easy to find the perfect cover for your truck that meets both practical and aesthetic needs.
LED Light Bars
LED light bars are a great addition to any vehicle. Not only do they provide clear and consistent lighting during nighttime driving, but they also have the potential to add some style and flair to an otherwise plain arrangement of lights.
The best LED light bars come with various brightness levels, which is perfect for any individual's specific needs. Additionally, these light bars are built for durability and safety due to their temperature-resistant and waterproof designs. With LED light bars, you can be sure to get a great combination of convenience and beauty in your truck accessories.
Coatings & Liners
Whether you're using your truck to transport gear, haul loads, or just cruise around town, coatings and liners are essential truck accessories in Augusta, GA. Not only will they help protect your truck's interior finishing, but they can also help prevent scratches and dents that may occur during heavy use.
For the best protection, choose a liner specifically designed for your vehicle's make and year. It should be easy to clean up accidental spills and provide superior durability when faced with the rigors of everyday driving. With added scratch-resistant materials, improved sound-deadening properties, and customizable colors or textures – coatings and liners are essential accessories for every vehicle!
Emergency Items
No matter how careful you are when driving, accidents can happen. Keep yourself and your family safe by equipping your truck with the appropriate emergency items like first-aid kits, flares, jumper cables, flashlights, and more.
These items can help you be prepared for any situation that may arise while on the road. For example, if you come across a flat tire, the jumper cables can help jump-start your vehicle while the flashlight will provide light in low-visibility conditions. It is also important to keep these items stocked and up-to-date in order to ensure the best possible performance during an emergency.
Performance Enhancers
For drivers who are looking for a bit more power, there are plenty of performance enhancement options available. Many of these additions can also help boost fuel efficiency, depending on your individual needs.
You can find a wide range of performance enhancers such as cold air intakes, exhaust systems, engine chips and programmers, gauges, and more. With the right combination of components installed on your truck, you can improve the overall power output and gain improved acceleration and torque.
Final Thoughts
Whether you're looking for improved looks or performance, there are plenty of truck accessories in Augusta, GA that can help make your vehicle stand out from the crowd. Now that you know about the different types of accessories available, you can start to look for the perfect additions that fit your needs and style. With a little bit of research, you're sure to find the perfect truck accessories for your ride!
At Trucks & Moore, we know truck accessories. Since 1995, we've been providing quality parts and accessories for pickup trucks in the surrounding Augusta area.
Get in touch with us today and find the perfect truck accessories for your vehicle. We'll help get you on the road in style!