Why a Spray-In Liner is the Best Investment for Your Truck Bed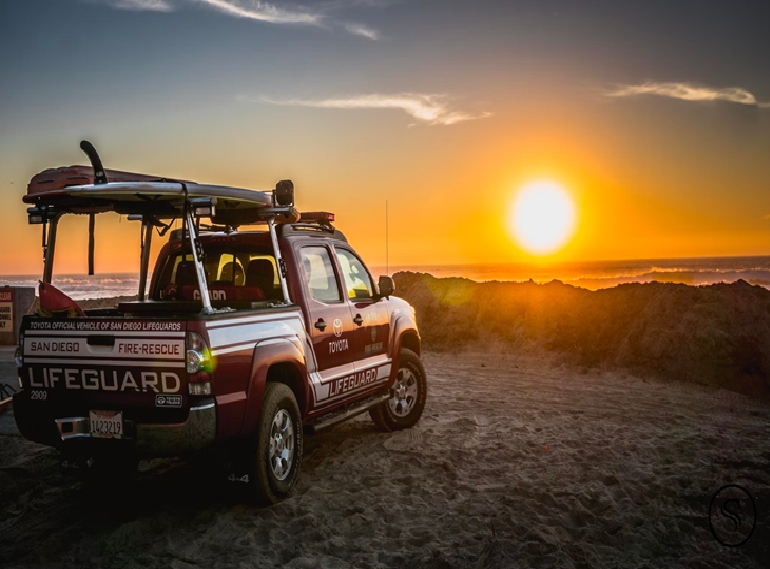 If you're a truck owner, you know the value of having a vehicle that looks and performs its best. When it comes to safeguarding your truck's bed, there's no better investment than a spray-in bed liner.
Not only do they provide superior protection, but they also offer a host of other benefits that will save you time, money, and hassle in the long run.
In this blog post, we'll explore why spray-in bed liners are the smartest investment for your truck and how Trucks & Moore can cater to your liner needs.
What are Spray-In Bed Liners?
If you've ever hauled heavy equipment or loads in your truck, you know how prone the bed is to scratches, dents, and other types of damage.
That's where spray-in bed liners come in! These cipf-es.org liners are applied as a protective coating directly to your truck bed using a polyurethane or polyurea material, which creates a durable barrier that safeguards against potential damage.
With a spray-in bed liner, your truck bed is guaranteed to remain in top-notch condition for years to come. These liners are a quick and easy way to protect your investment so you can focus on getting the job done without worrying about damaging your truck.
The Benefits of Spray-In Bed Liners
Spray-in bed liners are not just a nice-to-have accessory for your truck – they offer numerous benefits that will make it worth your while to invest in one. Here are some of the top advantages of spray-in bed liners:
Unmatched Protection
Unlike their drop-in counterparts, spray-in bed liners deliver superior protection to your truck bed by forming a watertight barrier that keeps moisture and debris out. This, in turn, prevents rust and corrosion, helping to maintain your truck bed's pristine condition for longer.
Customizable Fit
With a custom-fit spray-in bed liner, you can rest assured that it will match your truck bed's exact shape and size, providing a seamless and secure fit that won't warp or shift over time.
Aesthetic Appeal
Since spray-in bed liners are available in various colors and textures, you can choose one that matches your truck's style, enhancing its appearance and making it stand out from the crowd.
Increased Resale Value
Maintaining your truck bed's condition with a spray-in bed liner can boost its resale value. Potential buyers will be willing to pay more for a truck with a well-protected and maintained bed.
Noise Reduction
An overlooked benefit of spray-in bed liners is their ability to muffle road noise. Their insulating properties dampen vibrations and lessen noise levels, resulting in a quieter, more comfortable ride.
Why Choose Trucks & Moore for Your Spray-In Bed Liner Needs?
Let's face it – not all spray-in bed liners are created equal. That's why you need to choose a trusted installer that can deliver quality results and ensure your truck bed is protected for years to come. So what's the Trucks & Moore difference?
Experience and Expertise You Can Trust
At Trucks & Moore, we've been in the business of protecting truck beds with spray-in bed liners for years. Our team of experts has the skills and experience necessary to apply the liner with precision and ensure a flawless finish for your truck.
High-Quality Materials that Last
When it comes to spray-in bed liners, quality matters. And that's why we use only the highest quality materials available to protect your truck bed. Our liners are incredibly durable and long lasting, giving you peace of mind that your investment is protected for years to come.
Customization Options that Fit Your Style
Your truck is an extension of your personality, and we understand that. That's why we offer a range of customization options for your spray-in bed liner. You can choose from various colors and textures to create a unique liner that matches your personal style.
Exceptional Customer Service, Every Time
At Trucks & Moore, we believe in providing exceptional customer service from start to finish. We'll work closely with you to understand your unique needs and deliver a product you're happy with. When you work with Trucks & Moore, you can rest assured that your satisfaction is our top priority.
Conclusion
In summary, if you own a truck, a spray-in bed liner should be at the top of your list of investments. These liners provide exceptional protection, customization options, and increased resale value, while also enhancing the aesthetic appeal and reducing noise levels. Choosing a spray-in bed liner is a lasting and valuable decision for the long-term care of your truck bed.
Luckily, Trucks & Moore is your one-stop shop for high-quality and customized spray-in bed liners and other truck accessories. Our unparalleled commitment to delivering excellent customer service, top-notch materials, customization options, and expertise makes us the go-to source for your spray-in bed liner needs.
Therefore, don't settle for anything less than the best for your truck. Invest in a spray-in bed liner from Trucks & Moore and enjoy a durable, vibrant, and well-protected truck bed for years to come.
Contact us today with any questions you have and give your truck the protection and style that it deserves!